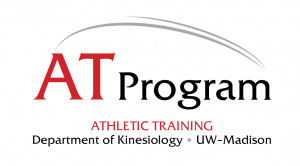 The UW-Madison. Athletic Training Professional Preparation program offers a Bachelors of Science degree that features a strong mix of basic sciences, Kinesiology courses, and athletic training subject matter. The program features clinical experiences in intercollegiate and secondary school settings.
The AT Program has a rich history of excellent career placement and BOC certification success.The program is accredited by the Commission on Accreditation of Athletic Training Education (CAATE) and received a favorable continuing accreditation review in July 2006. The program is scheduled for another self-study and on-site review in 2015-2016.
Students interested in the Athletic Training Program at the UW-Madison should view the program information provided on this site and in the current undergraduate catalog.
If you have questions please contact Andrew P. Winterstein PhD, ATC.
Dr. Julie Stamm, Anatomy Professor in the UW Madison Kinesiology Department, was interviewed by Men's Health Magazine about the dangers of tackle football in youth players. Stamm is a coauthor of a 2017 study published …
The Cap Times wrote an article about the brand new undergraduate course "Sports Science and Athlete Monitoring" being launched by Kinesiology Professor, Dr. Dave Bell. Right now, this is the only course like it being …
Contact Us
Athletic Training Education Program
School of Education
UW-Madison
2000 Observatory Dr., Room 1037
Madison, WI  53706-1121
Tel: 608/265-2503
Fax: 608/262-1656
andrew.winterstein@wisc.edu