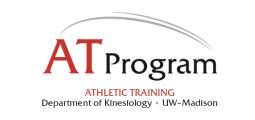 The UW-Madison. Athletic Training Professional Preparation program offers a Bachelors of Science degree that features a strong mix of basic sciences, Kinesiology courses, and athletic training subject matter. The program features clinical experiences in intercollegiate and secondary school settings.
The AT Program has a rich history of excellent career placement and BOC certification success.The program is accredited by the Commission on Accreditation of Athletic Training Education (CAATE) and received a favorable continuing accreditation review in July 2006. The program is scheduled for another self-study and on-site review in 2015-2016.
Students interested in the Athletic Training Program at the UW-Madison should view the program information provided on this site and in the current undergraduate catalog.
If you have questions please contact Andrew P. Winterstein PhD, ATC.
AT Quick Links

CONTACTING US
Main Office
Athletic Training Education Program
School of Education
UW-Madison
2000 Observatory Dr., Room 1037
Madison, WI  53706-1121
Tel: 608/265-2503
Fax: 608/262-1656
andrew.winterstein@wisc.edu
Spotlight on AT
JOIN US FOR OUR ALUMNI AND FRIENDS RECEPTION IN HUSTON, TEXAS!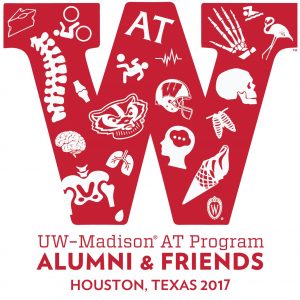 June 27 from 6 to 8 p.m. at Tejas Grill & Sports Bar, 1201 Lamar St., Houston, Texas, 77010.
This year's Alumni and Friends Reception, which takes place during the National Athletic Trainers' Association's 68th Clinical Symposia & AT Expo in Houston, will feature a commemorative T-shirt give-away, Badger gear, appetizers, cash bar, and fun for all.