Jill Barnes, Ph.D.
Assistant Professor of Kinesiology; Physiology
608-262-1654
1141 Gymnasium-Natatorium
2000 Observatory Drive
Madison, WI 53706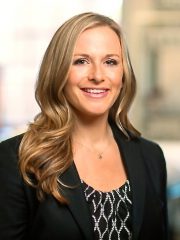 Biography
Jill N. Barnes, PhD. is an Assistant Professor in the Department of Kinesiology at the University of Wisconsin-Madison.  As an undergraduate at the University of Michigan, she became interested in the human body's ability to quickly adapt to exercise and environmental stress.  After completing her Honor's thesis she was motivated to pursue a career in scientific research.  She received her Master's and Doctoral degrees at the University of Texas at Austin before moving to Mayo Clinic in Rochester, MN for her postdoctoral fellowship. Her research interests include the regulation of blood flow and blood pressure in humans, and how this changes with aging and exercise.  Her recent projects are funded by the National Institute of Health and investigate the regulation of brain blood flow and how this may relate to the changes in cognition with advancing age.
EDUCATION
Postdoc, Integrative Physiology
Mayo Clinic
Rochester, MN
PhD, Exercise Physiology
University of Texas at Austin
Austin, TX
MA, Exercise Physiology
University of Texas at Austin
Austin, TX
BS, Movement Science, Global Change
University of Michigan
Ann Arbor, MI