Our program is committed to developing professionals who will provide the best physical, mental, and psychological experiences possible. Improvements in physical education experiences can inspire increased physical activity with the potential to benefit the health of millions of people.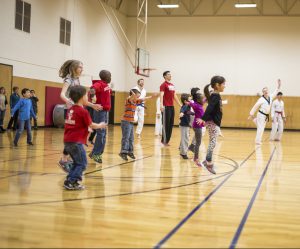 Now is an exciting time to enter the field of physical education as this profession is just beginning to tackle our nation's growing problem with inactivity and its associated risk factors to children and adolescents.
We are committed to transforming Physical Education into a powerful experience in which students develop physical, mental and social skills for life.  To that end, our program includes the following elements:
Standards-based curricula
Emphasis on culturally responsive, inclusive settings
Social and emotional learning that incorporates community building and behavior management
Appropriate and sequential motor skill development
Students interested in the Physical Education Teacher Education Program at UW-Madison should view the program information provided on this site and in the current undergraduate catalog.
Explore the PETE Program!
CONTACT US
Cindy Kuhrasch | Program Coordinator
Gymnasium-Natatorium
cnkuhrasch@wisc.edu
608-262-4348
Kinesiology Program
School of Education
UW-Madison
2000 Observatory Dr.
Madison, WI  53706-1121
School of Education Teacher Pledge
In order to provide children with the best possible education, the School of Education is dedicated to strengthening and diversifying Wisconsin's teacher workforce. To accomplish this goal, they are pledging to pay the equivalent of in-state tuition and fees, testing and licensing costs for all of our teacher education students. In return, students pledge to work at a Wisconsin educational institution for three to four years after graduation. The Teacher Pledge is open to all participating teacher education students — and is the first program of its kind offered by a public university.
From the Program Director
This is an accordion element with a series of buttons that open and close related content panels.
Letter from Program Director
To all of our Friends, Colleagues, Students, and Alumni,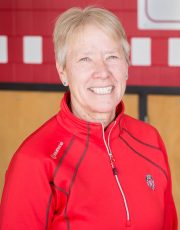 Welcome to the Physical Education Teacher Education Program at the University of Wisconsin Madison! For over 110 years, we have been committed to advancing the mission of the university, along with that of our field, which embodies excellence in research and application.
Our vibrant faculty and academic staff represent a wide range of expertise which produces leaders in Physical Education and beyond, as well as numerous evidence-based practitioners over the years. Our proud Badger tradition of well-trained, compassionate and innovative graduates has served our community, state, and world for many decades.
The creative intellectual atmosphere of our department is coupled with numerous hands-on experiences led by our faculty and staff. Our community partnerships with educators, administrators and other stakeholders keeps our curriculum grounded in current practice contexts and fosters collaboration on research questions.
We attract some of the strongest students to our entry level and post-graduate programs, and they go on to became staunch Alumni supporters. We are grateful for these partnerships. Join us in continuing to strengthen our legacy of excellence in Physical Education.
On Wisconsin!
Cindy Kuhrasch
Program Director and Distinguished Faculty Associate
STUDENT SPOTLIGHT
Students in UW–Madison's Physical Education Teacher Education (PETE) program are helping kids and families stay active this Thanksgiving. The games include "Reverse Pig Trash Ball," a basketball shooting game using only crumpled paper and a trash can; …