Welcome to the Occupational Therapy Program
The Occupational Therapy (OT) Program in UW-Madison's Department of Kinesiology is one of the most successful in the U.S. due to our outstanding faculty, staff, students and alumni; cutting-edge basic and applied research; and degree program quality.
In the past five years, OT faculty won more than $8 million in federal research grants from the National Institutes of Health.
We are honored that U.S. News & World Report ranked our Program ​14th of ​163 U.S. programs in its most recent ranking of graduate OT programs.
100 percent First-time Certification-test Pass-rate
(https://secure.nbcot.org/data/schoolstats.aspx)
For ​five consecutive years, all of our OT graduates passed on their first try at the National Board for Certification in Occupational Therapy (NBCOT).
UW-Madison entry-level MS-OT Program is accredited (2008-2018) by the Accreditation Council for Occupational Therapy Education (ACOTE) (www.acoteonline.org). For further information on accreditation status, graduation rates, and NBCOT certification exam results, click here.
Spotlight on OT
Promoting Diversity on Your Campus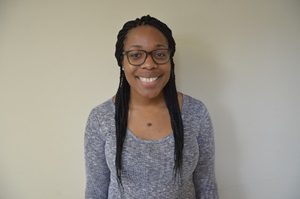 Toni Solaru, a 2017 graduate of the UW-Madison OT Program, was highlighted by the American Occupational Therapy Association (AOTA) for her work with founding the Diverse-OT student group on our campus!