Occupational Therapy at UW Madison
The Occupational Therapy (OT) Program in UW-Madison's Department of Kinesiology is one of the most successful in the U.S. due to our outstanding faculty, staff, students and alumni; cutting-edge basic and applied research; and quality degree programs.
In the past five years, OT faculty won more than $8 million in federal research grants from the National Institutes of Health.
We are honored that U.S. News & World Report ranked UW-Madison's OT Program ​14th out of ​164 graduate OT programs in its most recent ranking.
Welcome From The Director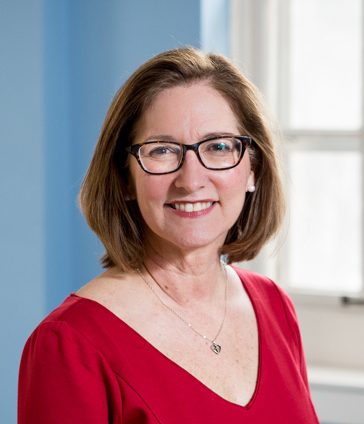 To all of our Friends, Colleagues, Students, and Alumni,
Welcome to the Occupational Therapy Program at the University of Wisconsin Madison! For over 75 years, we have been committed to advancing the mission of the university, along with that of our field, which embodies excellence in research and clinical care. Our vibrant faculty and academic staff represent a wide range of expertise which produces leaders in occupational therapy and beyond as well as numerous evidence-based practitioners over the years.  Our proud Badger tradition of well-trained, compassionate and innovative graduates has served our community, state, and world for many decades. 
The vibrant intellectual atmosphere of our department is coupled with numerous hands-on experiences led by our faculty and staff.  Our community partnerships with clinicians, clients and other stakeholders keeps our curriculum grounded in current practice contexts and fosters collaboration on research questions. We attract some of the strongest students to our entry level and post-professional programs, and they go on to became staunch Alumni supporters.  We are grateful for these partnerships.  
Join us in continuing to strengthen our legacy of excellence in Occupational Therapy. 
On Wisconsin! 


Sharon Gartland OTD, OTR/L
Program Director and Clinical Professor
Accredited (2019-2028)
 by the Accreditation Council for Occupational Therapy Education (ACOTE), 6116 Executive Boulevard, Suite 200, North Bethesda, MD 20852, Phone: 301-652-AOTA, Email: http://www.acoteonline.org/
Program Mission Statement
To excel in the discovery, critical examination and transmission of the knowledge and values of Occupational Therapy for the purpose of promoting health and well-being in the local, state, and global communities.