Kevin Strang, Ph.D.
Physiology
Distinguished Faculty Associate
608-262-8298
2385C Medical Sciences Building
1300 University Ave
Madison, WI 53706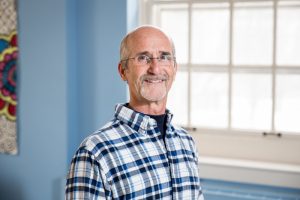 Education
BA in Biology – Augustana College, Rock Island, IL (1984)
MS in Human Physiology – Palmer College, Davenport, IA (1986)
MS in Zoology – UW Madison (1990)
PhD in Physiology – UW Madison SMPH (1994)
Bio
Dr. Strang has been enthusiastically teaching physiology classes at UW-Madison since receiving his PhD in 1994 (Regulation of Cardiac Contraction). He has lectured and been the course director for Physiology 335 his entire career, and also previously taught in the first year medical physiology course (Phys 720) for 21 years, serving as course director from 2011-2016. Since 2001 he has delivered outreach lectures to audiences of all ages on the Physiology of Alcohol Consumption. He is a member of the UW-Madison Teaching Academy, and a co-author of the college textbook, Vander's Human Physiology (editions 9-15). Awards include the UWSMPH Dean's Teaching Award, the UW System's Underkofler Excellence in Teaching award, and the Princeton Review's best 300 professors (2012).
Outside of work, Dr. Strang is a fitness enthusiast, enjoying running, weight-training, and Les Mills' Body Flow. His kids Jake (Wash U '12) and Amy (UW-Madison '15) graduated from college and left the state, so now he and his wife Sheryl are free to travel and spend time zoom-zooming the country roads of southwestern Wisconsin in their Mazda Miata.