Luis Columna, Ph.D.
Health Promotion & Health Equity
Associate Professor
608-890-2916
201B SMI
1300 University Ave
Madison, WI 53706-1121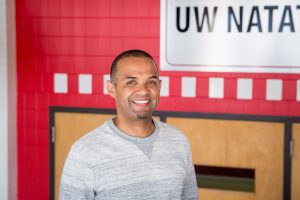 Biography:
Luis Columna, a native of San Juan Puerto Rico, is currently an Associate Professor in the Kinesiology Department at the University of Wisconsin at Madison. Prior to coming to Madison, Professor Columna was an Associate Professor at Syracuse University, NY. He is proud to be one of a few Hispanic Physical Education faculty at a Carnegie Classified RU/H Research University. Throughout his doctoral studies, he taught adapted physical education in the Denton, TX public schools.  Dr. Columna has published two books, numerous peer-reviewed journal articles, and book chapters.  His research focuses on ways to increase the participation of families (especially Hispanic) of children with disabilities into physical activity and also his research focuses on ways to better prepare physical activity professionals and physical education teachers to work with diverse populations.
To address the physical activity needs of children with disabilities and their parents, Dr. Columna developed the Fit Families Program. Fit Families is a physical activity program that brings together children with disabilities, their parents, college students and in-service professionals in the fields of adapted physical education, special educators, orientation & mobility (O&M), psychologist, physical education, and exercise science, among others.
At the national level, Columna has served on numerous committees within several organizations, including the Social Justice and Cultural Diversity Committee for both SHAPE America and NAKPEHE. Columna is a sought-after speaker and has given over 100 workshops and presentations at the international, national and state levels. He has authored numerous peer reviewed articles for journals such as JOPERD, Journal of Teaching Physical Education, Disability and Rehabilitation, and the Adapted Physical Activity Quarterly. In 2017, Professor Columna was presented the Trailblazer Hispanic Leadership Award at Syracuse University. At the national level, Columna served on the editorial boards of several journals: Disability and Health Journal, PALAESTRA, and QUEST.
Columna has long been an advocate for social justice and diversity issues. His scholarly work and service activities have focused on improving physical activity opportunities for children with disabilities, particularly in Hispanic families. His work on infusing Spanish and sign language in physical education addresses an important need in the field. He is an outstanding teacher, scholar, and leader in our profession.
Education:
PhD, Kinesiology-Adapted Physical Education with emphasis in Family Science
Texas Woman's University,
Denton Texas
MA, Curriculum Design and Instruction: Physical Education
Physical Education Interamerican University of Puerto Rico, Metropolitan Campus
Rio Piedras, Puerto Rico
B.A. Adapted Physical Education
University of Puerto Rico, Bayamón Campus
Bayamon, Puerto Rico