Welcome to the UW-Madison Department of Kinesiology!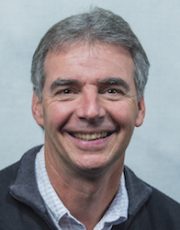 Kinesiology is the study of exercise and movement.  Our department has a rich history as one of the pioneers in this field and is ready to meet new challenges in the twenty-first century. It is increasingly apparent that regular physical activity is crucial to a healthy lifestyle, and better knowledge about exercise and movement thus provides important information on preventing diseases and improving quality of life.
The Department of Kinesiology is composed of a group of high-quality and active faculty and staff to engage in research and education in both basic and clinical or applied sciences related to our mission. Faculty research spans the breadth and diversity of the field of Kinesiology – from molecular aspects of muscle use and adaptation, to neural control of simple and complex movements; from psychological aspects of physical activity to health issues of particular populations across the life span. Being in a multidisciplinary field, we interact with world experts in a wide range of subject areas in UW-Madison, as reflected by the affiliation of our faculty/staff in many departments and units on campus. Our rigorous research is supported by extramural grants and gift funds from alumni and friends.
Our department is equally committed to excellence in teaching. We have a vibrant undergraduate program that currently offers three major options within Kinesiology:  Exercise and Movement Science, Athletic Training, and Physical Education Teacher Education. Students with degrees in Kinesiology often pursue further clinical training in Physical Therapy, Occupational Therapy, and Medicine, or pursue graduate studies in a wide variety of fields in biological science, sociological science, engineering and education. Our graduate program offers both the MS and PhD degrees in many specializations and combines advanced coursework with an intensive research experience. A significant amount of financial support is available for graduate study in the form of assistantships, scholarships, and fellowships.
We appreciate the time you have taken to visit our website and hope that you will contact us with any questions you may have. We look forward to hearing from you!
Gary M. Diffee, PhD
Professor and Chair