Check out some of the great ways the Kinesiology Department gets involved with our community!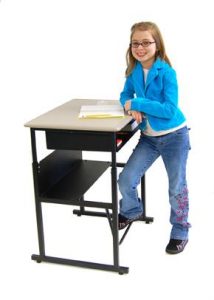 The Kinesiology Department is doing a joint project in an elementary school to create movement permissive classrooms—this includes securing funding for standing desks for 5 classrooms and providing movement breaks. The project is currently underway with all the kids having the desks/breaks. We are collecting data on pedometers to assess levels of physical activity, collecting student engagement surveys, behavioral referrals and focus groups on user's views (both teacher and child). This project involves 3 MS-OT students, and collaborations with Cindy Kurhrash, Beth Larson, Lisa Cadmus-Bertram and Aaron Carrell. It was funded by the Foundation for Madison Public Schools. It's called Active Classroom Engagement.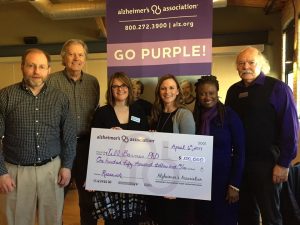 In the fall semester, students in Kines 353 do a Multicultural Field Experience in which they work with individuals from a racial/ethnic background different than their background.
In April of 2017, Dr. Jill Barnes and Dr. Dorothy Farrar-Edwards attended the local Alzheimer's Association breakfast to present their research and accept a $150,000 Grant to continue their research on Alzheimer's Disease. Check out Dr. Barnes' Lab Page to learn more!