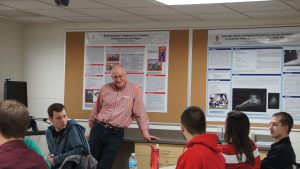 Considering a degree and career in athletic training? It's understandable that you want to be sure it's the right path for you before enrolling in a program. Below are some reasons why Alumni decided to pursue a degree in Athletic Training. 
Love of athletics and healthcare
People who choose athletic training have a connection to health and wellness and usually a strong passion for sports teams and athletics in general. If you are interested in patient care with an athletic focus, this career provides the perfect fusion of those interests.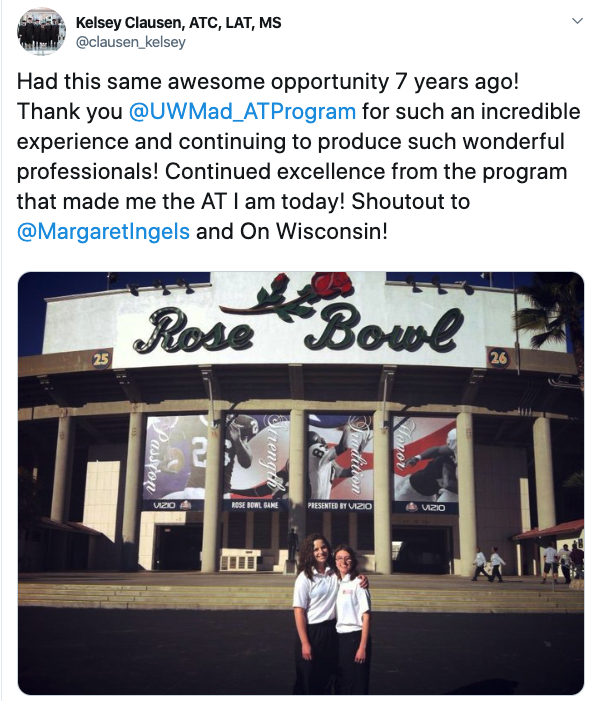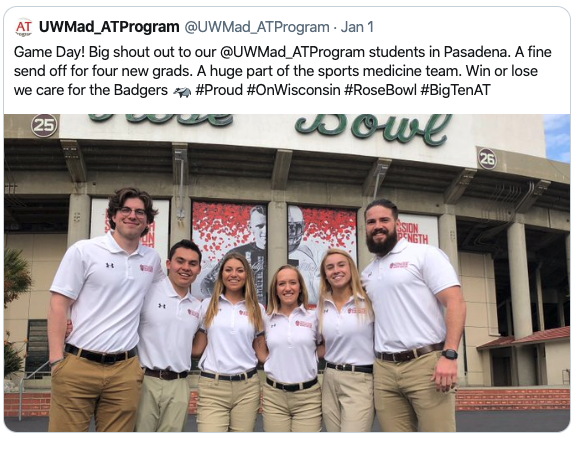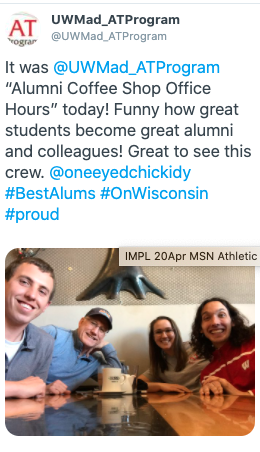 Big Ten learning environment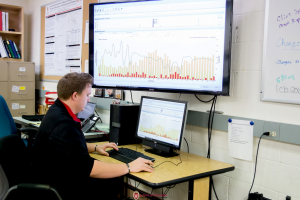 Imagine being at Camp Randall, doing the jump around. Now, imagine doing that on the sidelines next to Bucky or at the Rose Bowl. You can only get that experience at UW–Madison as an athletic training student. Not only can you get clinical experiences with Division I university athletics, but the program offers cutting-edge research opportunities, like those at the Wisconsin Injury in Sport Laboratory, with award-winning faculty.
Competitive job placement
Our program has a history of success and competitive job placement. We have alumni working for top organizations including the NFL, University of Virginia, the U.S. Military, Quad Graphics, and Harley Davidson. The achievements of these graduates is a testament to the caliber of a world-class university program,  supported by very strong alumni network.
Exciting work
When athletic trainers go to work, they typically have no idea what will happen. They're often required to jump in and respond immediately when needed. For the right person, the work is exciting, challenging, and varied and that's what draws them to the profession. Because athletic trainers have this variety as well as many work environments to choose from, it is a career with a lot of versatility.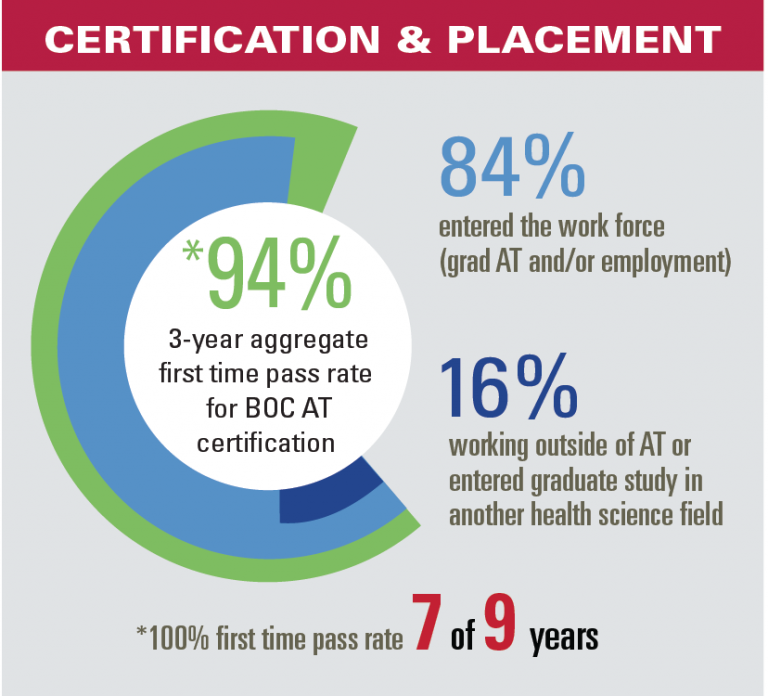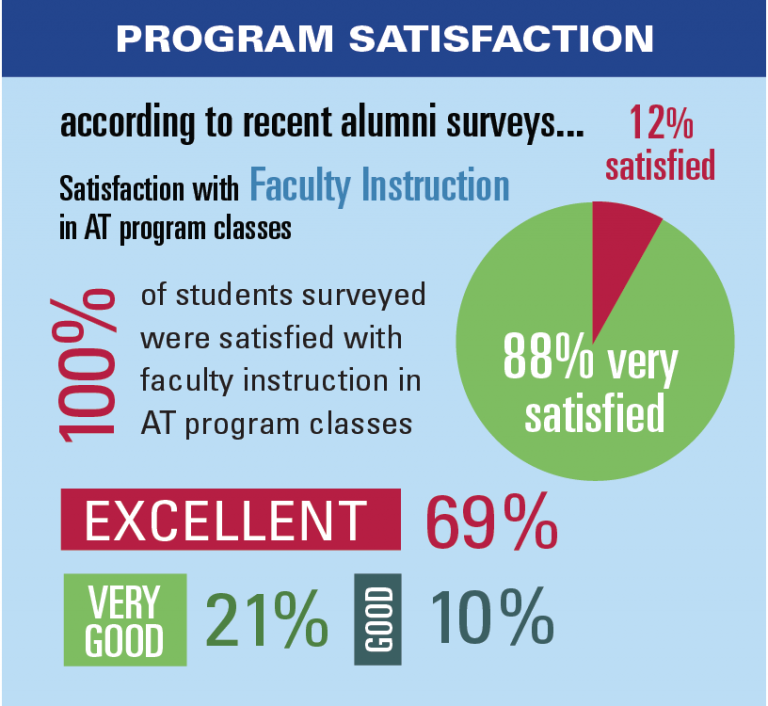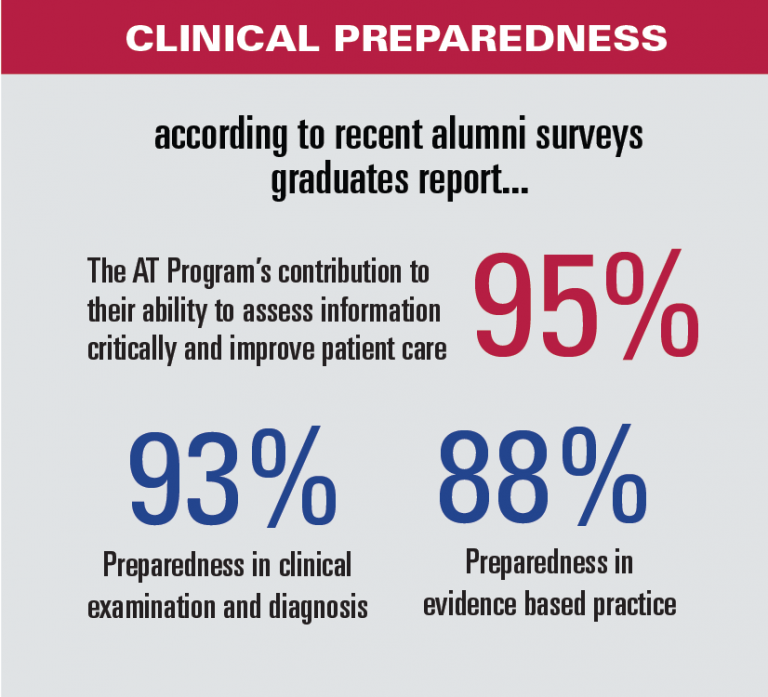 Fill out this form to have a MSAT program representative contact you with more information about the program: