This is an accordion element with a series of buttons that open and close related content panels.
ASSOCIATION OF ATHLETIC TRAINING STUDENTS
The Association of Athletic Training Students (AATS) is a social and service group made up of students in the Department of Kinesiology Athletic Training Education Program. The group is dedicated to providing students with learning, service, and social opportunities. AATS activities allow students opportunities to expand professional and social networks.
The group participates in various community ​outreach projects including the formation of a high school outreach program, educational booths for children at various locations on and off campus, and other philanthropic causes. Students participate in campus learning activities as well as annual trips to the state and regional athletic training conferences.
Our mission statement is to allow students in the Athletic Training Education Program to better the community using the unique knowledge and skill sets that athletic trainers possess. This organization educates the students of UW-Madison and surrounding communities about health related topics that affect the general population while promoting the Athletic Training Education Program.
The AATS and Athletic Training Students for Brain Safety (ATSBS) work together in order to assist in organizing and educating other clubs, students, parents and children about the effects of brain injury.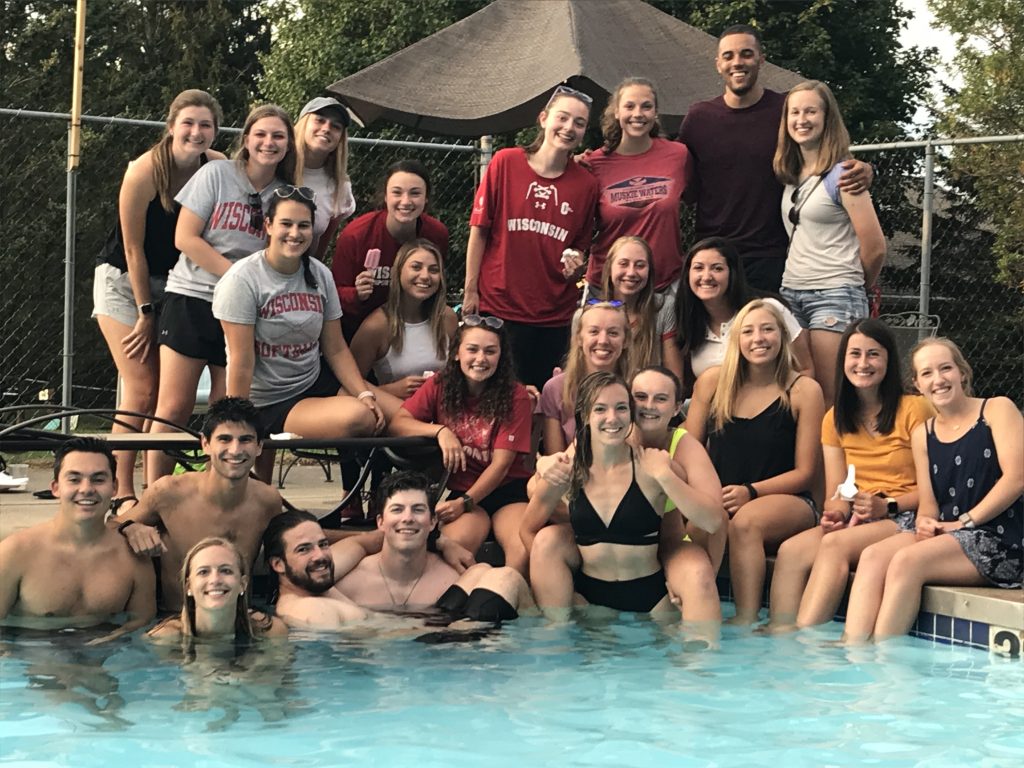 ATHLETIC TRAINING STUDENTS FOR BRAIN SAFETY

In an effort to better educate the UW-Madison campus and surrounding communities about concussions, students with the Department of Kinesiology's Athletic Training Program formed the Athletic Training Students for Brain Safety (ATSBS) ​organization in the fall of 2012.
This group, which is an extension of the Association of Athletic Training Students (AATS) organization at UW-Madison has about 25 members.
It appears to be the perfect time to be a part of such a group, as the topic of concussions in sports continue to garner increased media attention. Previous events that members of the ATSBS group have participated in include: Children's Safety Day at the Madison Children's Museum, Saturday Science at the Wisconsin Institute of Discovery, and the Madison Rotary Club presentation. We also partnered with University Health Services to put together a brochure that spells out the symptoms of a concussion and tips to avoid head injuries.
In 2015, the ATSBS received a Baldwin Grant to begin expanding the organization throughout the state of Wisconsin. In 2016, we invited schools throughout the Great Lakes region to form their own chapter of ATSBS which is intended to model the inaugural chapter founded here at UW-Madison. Currently, we have garnered interest from over ten different schools throughout the midwest.
As a kick off event, we developed and hosted a brain safety symposium featuring speakers that are nationally known for their expertise in health policy, CTE, and concussion prevention and legislature. Attendees of the symposium ​included students not only from the UW-Madison campus, but also three other universities in the state of Wisconsin. Looking forward, we would like to expand nationally to further promote brain safety education.