Information for Prospective Students
Dear Prospective Student,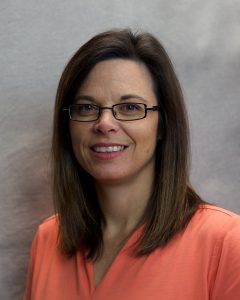 We welcome your interest in graduate study in the Department of Kinesiology at UW-Madison. This is an exciting time in the field of Kinesiology. There is growing recognition of the value of an integrative approach in addressing important health and wellness questions. In the Kinesiology Department at UW-Madison, we study movement and activity at a variety of levels – from "molecules and muscles" to "activity and occupation." We offer both the MS and PhD degrees in several specializations that reflect the breadth of the field of Kinesiology. Graduate study in Kinesiology at UW-Madison may combine advanced coursework with an intensive research experience. A thesis or dissertation is required in each research specialty area. For students with interests other than research but desiring advanced coursework, we also offer a Non-thesis option within our MS in Kinesiology degree.
A word about the application process:  To assure strong mentoring from the outset of studies, any Kinesiology graduate student that we admit to a research track must have an individual faculty member who agrees, while reviewing the admission application, to serve as the student's advisor. This means that a crucial part of your preparation for applying for a research degree is to identify the specialization in which, and potentially the faculty with whom, you have compatible research interests. We invite you to investigate our graduate faculty and their research interests. If you have questions or would like further information about faculty research direction and interests, feel free to contact those faculty members directly as listed in the graduate faculty directory.
For more information about the application process, prerequisites and program requirements, testing, timing, etc., consider exploring the links below. If you have additional questions, we encourage your contact with the Kinesiology Graduate Program office at kinesgrad@education.wisc.edu, or contact me.  I wish you the best of luck as you investigate the possibilities for graduate study in Kinesiology at UW-Madison.
Sincerely,
Andrea H. Mason, PhD
Professor and
Graduate Studies Committee chair
amason@education.wisc.edu