PARTNERSHIPS
FIELDWORK SITES
The Physical Education Teacher Education Program works with many fieldwork sites in order to give our students valuable and practical experiences with quality mentors. Carefully selected public and private school districts in and around the Madison area provide our students with unparalled experiences to hone their teaching skills.  The UW Physical Education Teacher Education Program is thankful to the many excellent fieldwork educators for their dedication to the training of the PETE students.
COMMUNITY PARTNERSHIPS
HOMESCHOOL PE
Homeschool PE was developed as a way for university physical education students to practice their teaching skills while offering quality PE activities to young children.
Please visit our Facebook page for updates on this project
PARTNERSHIP WITH BOYS AND GIRLS CLUBS OF DANE COUNTY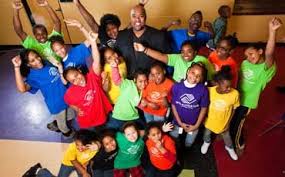 The University of WI-Madison Physical Education Teacher Education Program partners with the Dane County Boys and Girls club to provide:
An activity curriculum for youth aged 6-14 comprised of low organized activities that allow for equal participation by all and activities that are designed to encourage team play.
A behavioral Framework that consists of a common vocabulary that clearly describes expectations for participants and leaders, fair and consistent consequences that incorporate peer justice, and opportunities for participants to take responsibility for their actions through restorative practices.
RESOURCES
PHYSICAL EDUCATION LEARNING RESOURCES
Teaching Videos
Podcasts / Webcasts
Google Resources
​ Teaching games For Understanding Google doc
This site was created as a collaborative effort between the PETE program and area teachers.  It is designed to help us all to make the very most out of the opportunities we have to "ediphy" others through Physical Education.  More than just a listing of activities, this site also offers resources that can help you to be a better teacher, student, or supporter of PE in your school.  Visitors to the site are also encouraged to submit materials they have created as well.
GENERAL RESOURCES